Television network TV5 has picked up the rights to produce and air the Philippine version of the Amazing Race.
Though news has been circulating around since March 2011, news was finally confirmed when TV5 gave out a full-page ad on the Philippine Star stating that the Amazing Race will be one of five foreign-based shows that would be airing on the network. The other four shows are Extreme Makeover: Home Edition Philippines, Temptation Island Philippines, The Biggest Game Show in the World and a South American-based dance show.
All three shows will premiere on TV5 this 2012. Its first foray into foreign-based franchise reality started with Philippine Idol in 2006.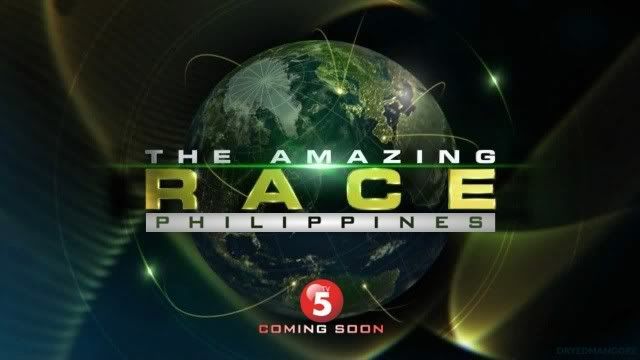 (Logo fanmade, but news legit.)